BUILDING A BETTER CHOICE IN HEALTH CARE
Peak Health is a health insurer and health insurance services company headquartered in Morgantown, West Virginia. We are owned by four not-for-profit health care providers: WVU Health System, Marshall Health Network, and Valley Health. This allows us to have a completely collaborative approach to insurance that will connect the bridge between the provider and the payer.
Our Vision is to be an inclusive, provider-led health plan that helps residents of West Virginia and beyond live healthier and fuller lives.
Peak Health is taking bold steps towards improving health outcomes in West Virginia, western Virginia, and other surrounding areas. This is home to our employers and their families, so we are dedicated to offering a new approach to health care that is designed for our communities and delivered by local providers.
With the success of Peak, we can improve access and bring down health care costs and administration fees for patients and employers. Our Mission is to make health care more accessible, understandable, and collaborative.
This fall, Medicare-eligible residents will have the opportunity to enroll in a plan that was specifically created to meet the needs of seniors in West Virginia. The plan has been designed in partnership with two of the state's leading health systems, WVU Medicine and Marshall Health.
"Peak Health's new office is a sign of our commitment to the state and is part of our efforts to build out our operations locally in West Virginia communities," Ben Gerber, president of Peak Health, said. "This is Peak Health's first community office location, and we have long-term plans to expand the community office concept in strategic locations across West Virginia."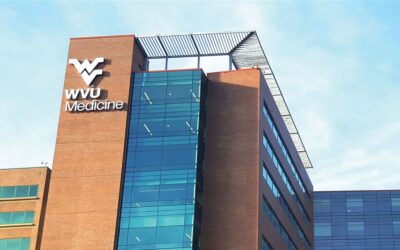 Years ago, Highmark bolted a hospital network to its insurance operations and UPMC created a health insurer for its hospital system. In the process, the two Pittsburgh organizations became the vertically integrated powerhouses they are today, selling both health...